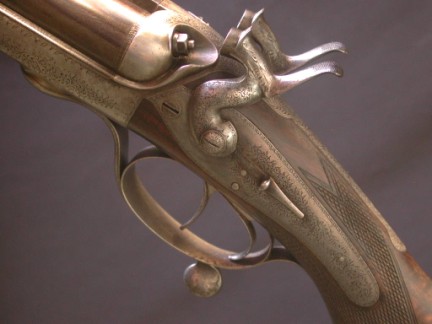 ALEX HENRY, EDINBURGH, BPE .500 Hammer gun with Jones underlever. 3", 30" Damascus with fixed and hinged 200yd sights. 14 1/2" highly figured wood to checkered but with heel and toe caps. Joeseph Brazier non-rebounding locks are breath taking inside and out and have not been messed with. Inletting is phenomenal and the condition of the wood below locks is clean and not oil soaked. 8lbs cased in a leather and brass bound case.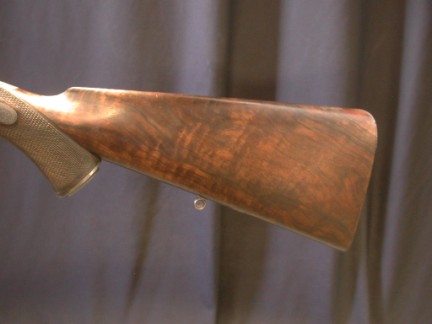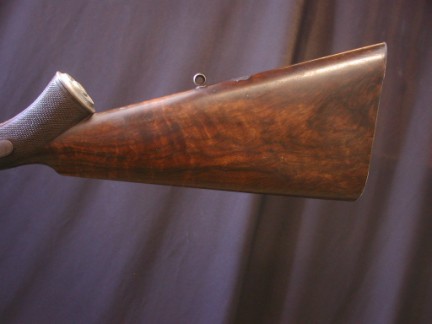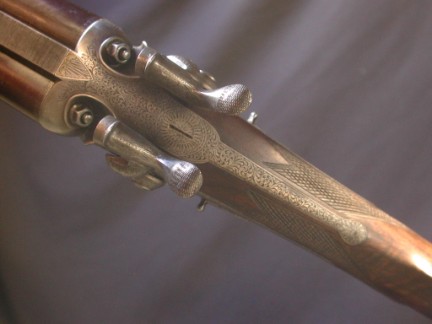 WWW.HillRodandGun.com
Hill Rod & Gun Company
The Bozeman Hotel
321 East Main Street, Suite 422
Bozeman, Montana 59715
United States of America
Phone: (406) 585-2228
Fax: (406) 585-2212
Copyright 2013 Hill Rod & Gun Co.